A remarkable network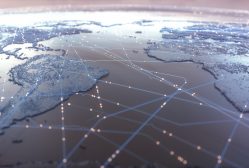 4,500 businesswomen and men and international experts at the service of France's development for over 120 years; present in all regions of France and in more than 150 countries.
The French Foreign Trade Advisors share their experience to serve the development of France. They carry out concrete actions on a daily basis in partnership with public and private actors having a role in promoting and supporting the internationalization of French companies. Appointed by the Prime Minister, the French Foreign Trade Advisors are invested, by the public authorities, with four missions.
Our four missions
1- Advisor to public authorities

The French Foreign Trade Advisors give their inputs to  the decisions of the public authorities through their regular participation to the strategic councils of the government and the regions and the embassies abroad to which they transmit their analysis, opinions, and recommendations on the problems of international trade or specific markets.

2- Support for businesses

The advisors support companies in their international development by monitoring structured projects over the long term or in a more limited way by providing operational advice or establishing contacts. They also contribute to the modernization of the foreign trade support system.

3- Training of young people abroad

The advisors raise awareness among young people internationally by talking about their experience in higher education establishments or by sharing knowledge in the context of specific actions.

4- Promotion of France's attractiveness

The advisors promote France's strengths and facilitate investment decisions on French territory through the contacts they maintain with business leaders and economic authorities in their country of establishment.